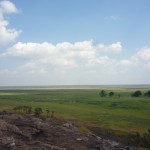 And again I start my report with the old phrase that the tour wasn't planned that long. I wanted to stop at Pine Creek but arrived there already at midday. So I decided to enter the NP at the afternoon. Just another 210ks.
At least I found a nice spot in Jabiru – unfortunately the tenting area was sandy and rocky. Not nice at all.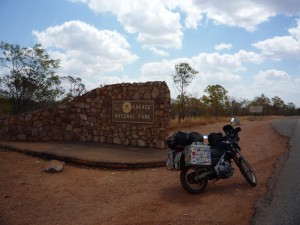 Landscape has changed from Western Australia with its planes and bushes to rather wooden areas and at last, in the tropics, palm trees again.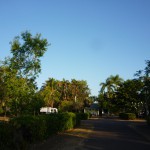 It's harder to stand the heat in the humidity here.
The next day I visited Ubirr with its breathtaking rock paintings made by the Aborigines 8,000 – 15,000 yrs. ago. I have actually no clue how old the oldest paintings in France are, but they're some thousands years younger than these are here.
It's astonishingly how few we know and understand about this culture. To be honest: nothing! It seems to be that both people live next to each other without paying attention. Even here, in THEIR territory like in others as well you have hardly a chance to get in touch with them. There're some cultural centres, visitor centres and so on but they are managed by white people. It's pretty rare that you see an Aborigine behind the counter. Maybe that's the way it is, I don't know. For most Aborigines territories a driving permit is required and they're quite pricey. Not to speak about the already done suspension and rear shock of my bike.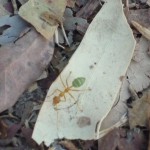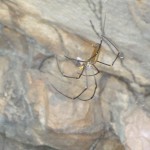 Sometimes I wish I had a 4WD Jeep or I could ride my motorcycle much better to enter these regions. But so, doors keep locked.
This area is packed with Salties, they're visible only on certain spots but you can smell them everywhere.If you've ever been to the reptile house of your local zoo you know what I mean. These guys ain't for petting,,,
Tomorrow I'll head for Darwin, the most northern point of this tour. It's really time to get my suspension done, otherwise I won't be able to enter another gravel road again…