It's a mystery to me how the capital of a country can be built somewhere in the middle of nowhere. Well, the background is the old competition or rather rivalry between the two major cities Sydney and Melbourne. Early in the last century there was made a decision to make the capital out of this small desert city. The result is a modern city, planned somewhere in an architect's office, without any history and no flair at all.
During the last months, I often was told that Canberra is not really worth visiting. And even if only dead fish float with the current, I totally join this judgment.
On the other side I want to highlight that Parliament House, finished just back in 1988, can be visited free of charge. After just a quick and friendly security check almost all areas of the building are open to the public.
That' what I would call a relaxed atmosphere, not at all to compare with the Berlin Reichstag, the German Parliament building.
1:0 for Australia! 🙂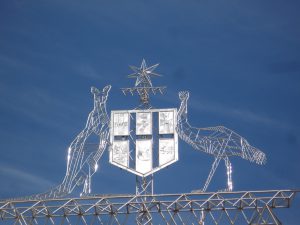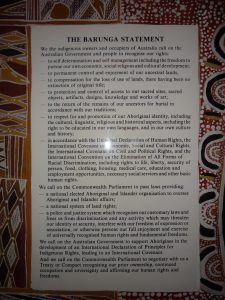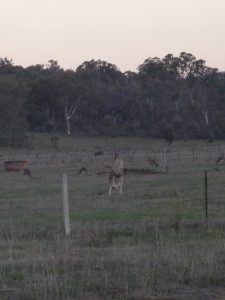 Via Cooma I head for Tumut. I'm not sure if it was a good idea to cross the Great Dividing Ranges with pass roads up to 1,400m in the beginning of winter – it's freezing cold and heavy, gusty winds make this trip anything but comfortable.
The next day is much nicer again and the boring plains have finally changed into wonderful curvy mountain roads through massive Gum Tree woods. With just a brief stopover in Mt. Beauty I continue the trip to Omeo. Again, the road leads me high up in the mountains. With an altitude of more than 1,700, you'll hardly find higher roads in Australia. These fantastic winding roads offer plenty of riding fun until sunset. After such a day, the beer tastes as twice as good in the evening.
There is last mountain stage ahead, before an easy roll out through the green plains of Gippsland will head me back again towards Melbourne.
I was really looking forward to ride the Great Alpine Road for a long time, it was recommended to me quite often and doesn't just the name promise pure riding fun? Well, in the end it couldn't keep this promise, at least it couldn't satisfy my high expectations.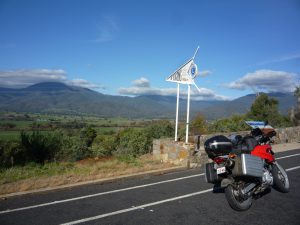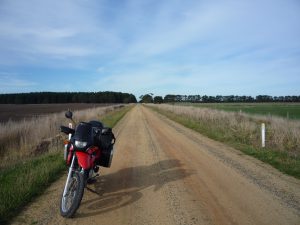 During the ride through Gippsland, I felt pretty much like being back in my Frisian home in the north of Germany – green flat plains, agriculture, everywhere and plenty of black/white cows. If I hadn't to ride on the left side of the road, I'll certainly was looking for a Jever-Pilsener-Pub. 🙂
In Taora, the 80st and pre last stop of the entire tour, I pitch down my tent for the very last time and head for Melbourne.
The anticipation, meeting Meg & Tony again, is tremendous. The last days of the Solo Tour 2015/2016 could not have been better. Celebrating the end of such a big tour together with friends is beyond description; remarkable conversations, a last day trip with Tony, my first AFN match, a last Australian beer and countless good thoughts, emotions and experiences are clearly in the foreground now.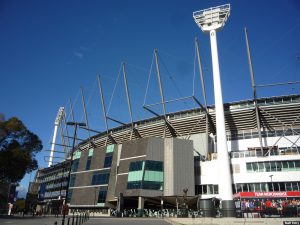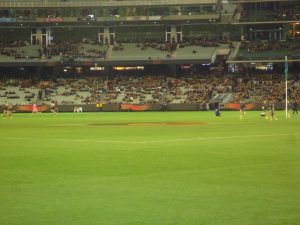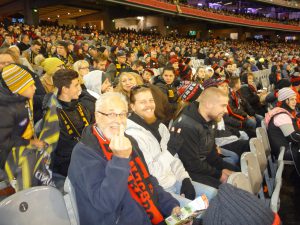 Happy, satisfied and a little bit proud I board the plane back home to Berlin.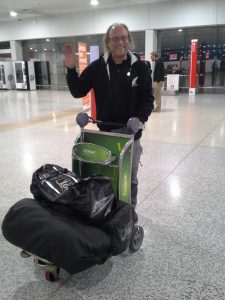 All good, life's good!
"The world is still a great place
to live in.
As a human race we need to start
looking after her
and all its marvels."
(Greg Inwood)