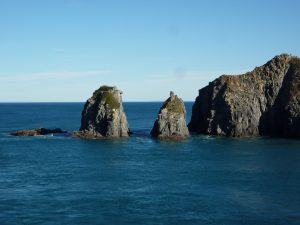 From Levin, my first stop back on the North Island, I planned to ride to Stratford. There I wanted to stay for a couple of days. But sometimes things just don't happen as they were planned.
The advantage of staying in a motel is, that you can hit the road earlier, because you needn't pitch down all your camping gear. So I'm early off today and reached the Stratford area quite early. Plenty of time to ride around Mount Egmont.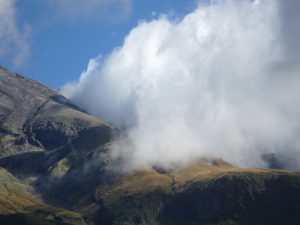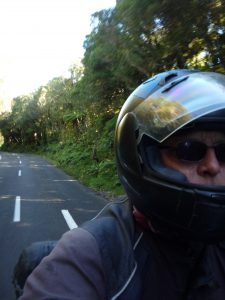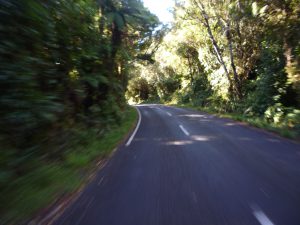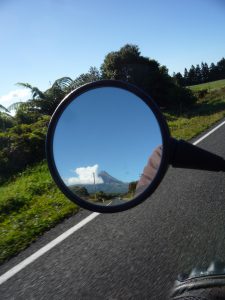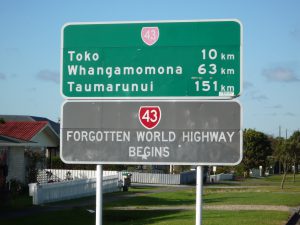 That was also done early afternoon and I didn't wanted to stop already. There's a hotel in Whangamamona, only another 50ks away. And this hotel is kinda cult so I decided to go there.
The ride on the Forgotten World Highway was just fantastic. What a festival of curves along the Whangamamona Saddle!!!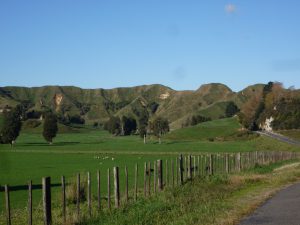 By the time I reached the hotel I was quite thirsty and now it was the right time to have a rest. It was close to sunset and I was happy I made it to this place.
Unfortunately, the manager of the hotel is not as cult as I was told.
He wanted to close the business early today and I would be the only guest, so it wouldn't worth it to keep the hotel open. Thank you, mate!!!
The next town was another 90ks away.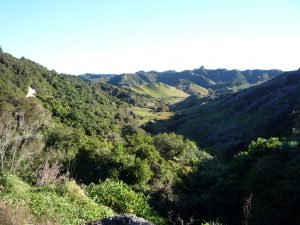 Festival of curves part 2 downhill. Straight after the dark Moki Tunnel I rode, blinded by the setting sun, into deep gravel. Partly deep, loose gravel, partly a wet clay track. Not a good idea at all with a CS. You can't even switch off the ABS of this bike. And after sunset it's dark like in a mouse hole.
After 496ks I reached Taumarunui, completely exhausted, and had good luck to get the last motel room in town.
On the way to Hamilton I visited the Ruaki Cave with its glow worms. A side road leads along the coast to the tiny town of Raglan, where they have excellent fish & chips at the old Wharf. Guess, who gave me that tip. 🙂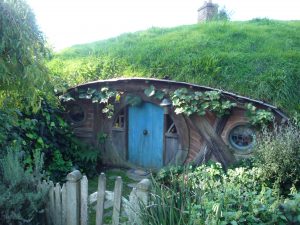 Hamilton is a quite good place for a ride to Matamata, where the movies "Lords Of The Rings" and "The Hobbits" were shot.
A visit of the little 'Hobbit Village' is worthwhile. A pretty nice place.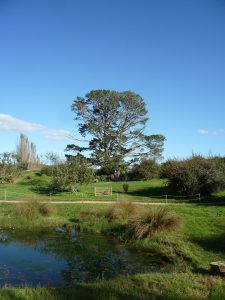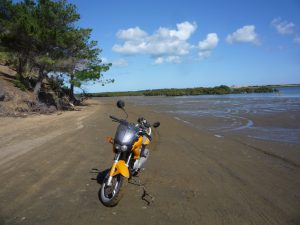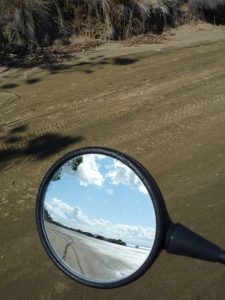 On the old Hwy 22 and via Auckland I rode north to Cape Reinga and on the west coast back to Auckland.
In the nice sub Davenport I celebrated after 9,727ks the end of my New Zealand Tour.
The only task left is to clean the camping gear for Australia and to get some souvenirs.
Then I'll head for Brisbane. Keith, a beemer I met 8 month ago in Daintree NP, has invited me to his house. How good is that? You can't have a better start!!! 🙂